What patients are saying about Dr. John Boruta on Ratemds.com: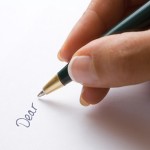 04/16/16:Fantastic Dr!!!! Staff are friendly, welcoming and very service orientated!!! Dr. Boruta has, hands down the best bed side manner and professionalism that I have experienced! He was knowledgable, friendly and truly cares about his patients. Will be seeing him again!

04/06/16:Thanks to John I am now migraine free!!! I always have a great experience coming into Kelowna Chiropractic Centre. Thank you for taking care of me, I will be sure to recommend you to my friends and family 🙂

03/10/16:Dr. Boruta has been treating me on and off for about 12 years. He always fixes the problem right away. I love going into his clinic he is always punctual and smiling. As I feel I am greatly able to heal most of my body myself, John treats the part I cannot fix, my spinal and rib alignment. He is a great doctor!

01/16/15:Great chiro! Have seen a few others in Kelowna but really like John's approach. Friendly, caring and has a really effective technique. Not afraid to refer to others(physio, acupuncture, MD…etc) when needed. His staff are also very friendly and accommodating. Highly recommended

12/08/14:So grateful for the treatment yesterday. It made a huge difference and allowed me to come to work today. I appreciate you, Dr. Boruta!
11/29/14:Excellent chiro! Very approachable, effective, not pushy. Also has registered massage at the clinic. Longtime staff speaks volumes! No hesitations recommending Dr. Boruta whether up are new to chiropractic or looking for a change.
10/29/14:He's the best chiropractor around! He has been helping me with chiropractic care for 20 years
10/28/14:Always able to help, fantastic doctor, definitely recommend to anyone!
10/16/14:I just moved to Kelowna from Vancouver. There are a lot of chiropractors in the area so choosing a good chiropractor was tricky. I found Dr. Boruta from this site and am very impressed. From the moment you walk in the door you are greeted with great staff who you can see, truly enjoy their job. They are very friendly and accomodating. Dr. Boruta himself is fully intent on getting you better. He had no hesitation in referring me for additional care since I needed not only chiro but IMS. He seems very well networked in the community and gives an excellent treatment..Thank you Dr. J!
10/15/14:Dr. Boruta has provided me with outstanding chiropractic care for 7 years. I have always felt that Dr. Boruta and all his staff have had my health as the # 1 concern. I have never had any pressure sales tactics that I had come to expect from experiences with my previous chiropractors. Once I was referred to Dr. Boruta I haven't looked anywhere else.
10/03/14:Great doc. Great, thorough treatment. Same day appointment. Saturday very convenient. No high pressure sales pitch.
08/19/14:As a Dental Assistant I have suffered from back pain. Dr. Boruta has helped me make progress on getting my back healthy and out of pain. Very punctual and I am able to get in to see him quickly when needed. Awesome Chiropractor
07/31/14:Just moved here from Winnipeg, needed a chiropractor badly. My doctor from Winnipeg recommended John based on comments from his clients. I got in right away and was amazed at how caring and gentle he was. I am seventy years old with lots of bone problems. He really helped me and I am able to get around great after several treatments. I just go for maintainance now. He has given me a new lease on life! I cannot say enough about his wonderful staff.
06/12/14:I have been a patient of John's for over 11 years. Not only is he an excellent chiropractor, but he has a great personality as well; down to earth and easy to joke with. He is not in the practise for money, he is there because he cares about his patients. I would highly recommend him to anyone.
03/07/14:I'm new to Kelowna. Dr. Boruta came highly regarded by my medical doctor. I am very impressed! He takes the time, runs on time,isn't pushy, very friendly/approachable and provides great results to both my husband and myself. So nice to get same day appointments. The fact he is centrally located by the mall and open Saturdays is very convenient.
2/18/14:This guy is amazing!! I swore I would never use a chiropractor ever because I didn't like the noise or how it felt when it happened by accident. After I ha my son my back was still in so much pain I gave in. Been going ever since.
1/26/14:Have been to many chiropractors in Kelowna…This guy knows his stuff. He provides cracking and noncracking methods so you are comfortable…. Others say they offer A.R.T…..He is familiar with it and offers more….Feel so great after a treatment…This guy is the best!
4/18/13:I love my new chiropractor! I had a rib out of place, and was in a LOT of pain. He was able to see me the same day I called, despite the fact that I'm a new patient and didn't get the initial starting appointment. I told him about my rib, and the first spot he touched on my back was the exact tender area where I was having pain. He helped me feel much better, without requiring me to come in for weekly visits. I will definitely be coming back to see Dr. Boruta each time my ribs get dislodged. He was also super friendly as we chatted about my career goals and allergies. Very great doctor!
3/26/13:Good Doc. I used this site to find him. I was able to get in same day. I did not get the usual guilt trip about coming regularly. He is great about answering questions thoroughly. He gave me stretches to do afterwards, which helps the adjustment stay. Blunt, straightforward. Can't ask for much more. Sometimes a bit of a wait, but so far never more than 15 mins.
10/01/12:John is the best… I have been a patient for over 10 years. John is knowledgeable, was the first to diagnose my high blood pressure, the first to diagnose my wife's fibromyalgia.. and will immediately refer his patients to other specialists. Two thumbs up!
9/18/12:Dr. Boruta is an extremely kind and caring chiropractor. Many chiropractors work for the money and care only about the patients as a means to increase their pocket books. Dr. Boruta truly cares about the well-being of his patients and only has them come in as necessary. Those that have chronic problems he will suggest a maintenance program but is not pushy in any way and leaves it up to the patient. He also will not hesitate to recommend another form of treatment if he feels that would be more beneficial to you. The massage therapists that work with him are also of the same mind set. If you are in need of chiropractic or massage I highly recommend this office. My husband and I have had both chiropractic and massage therapy treatments there for the past 20 years and even though we have now moved away we will still drive the 4 hours because when you've had the best it's hard to go elsewhere.
8/9/12: Excellent chiropractor, thorough, knowledgeable and listens to your needs. Highly recommended!
3/30/12: Awesome! Dr. Boruta is very detailed and great with treating chonic pain. He's always in a good mood and is very friendly. He's not sale pitchy and is very honest. If he doesn't think you need to be there he'll tell you. Other Chiro's I've had in the past try to up sell you in to coming 3 times a week un-necessarily and look at you like a cash grab. Not Dr. Boruta. Would highly recommend.
7/12/11:I have been to many chiropractors over the years. Dr. Boruta is very thorough and has a great bedside manner. He is very generous and well respected in the community. I am a medical doctor who not only sees him as a patient but sends him many of my patients with great results. Keep up the great work John!
4/3/11:totally awesome work…personable and family orientated…knowlegable
12/29/09:Dr. Boruta is the best Chiropractor I have ever had. He is very knowledgeable and know what he is doing. I was in a bad car accident in 2005, I was re-ended on Highway 97. He has been treating and rehabilitating my injuries ever since. Has made it so I am not dependent on pain killers. If you are injured I highly recommend Dr. Boruta. Thanks for ever thing John!
12/20/08:Dr. Boruta has really been a great help over the years helping me with many of my back problems. He has a great bed-side manner and sincerely cares about my well being. He has looked after me for 9 years and I hope for many more.
10/15/08:super awesome!!!! he is very thorough and if he cant help he will try to help you find someone who can. The rest of the staff are delightful and down to earth great people as well, all in all a wonderful experience!! My headaches are gone!!!
5/31/07:This is a great doctor, knows his stuff and is not afraid to send you else where if he knows someone else can help you. He is a top notch guy!
3/19/07: Great,friendly doctor! He can look at you and tell where you are in pain. He's honest and very genuine.